Dr. Daniel Alexander
Chiropractor
Dr. Daniel W. Alexander has been in private practice for over 17 years. Dr. Alexander graduated Salisbury University in MD, obtaining his BS in Biology. From there he attended Life University in GA, obtaining his doctorate in Chiropractic.
Alexander Spine Center is a multidisciplinary approach to treating all conditions and injuries relating to the spine and musculoskeletal system. With our diversified professionals in medical, chiropractic and physical therapy. we can treat patients on a team approach or on an individual basis as needed.
Dr. Alexander's practice philosophy has always been to treat every patient as if they were his own family. He looks forward to helping every person in our community with their health care needs by providing the most result oriented, state-of-the-art facility.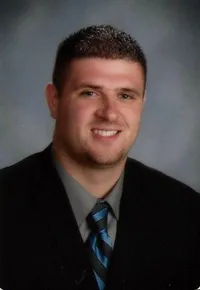 Dr. David M. Schumann
Physical Therapist
Dr. David M. Schumann is a licensed Doctor of Physical Therapy. Dr. Schumann attended Seton Hall University in NJ, where he received his Bachelor of Science Degree in Biology and Doctorate of Physical Therapy.
Dr. Schumann is in charge of the rehabilitation department at Alexander Spine Center. Dr. Schumann has experience in treating patients regarding Personal Injury, Medicare, Sports
Injuries, Slip and Falls and Post-Surgical Rehabilitation. His personal philosophy when it comes to patient care is to empower the patient and give them the tools and education to assist in their rehabilitation and prevent future injuries from occurring.
Dr. Schumann looks forward to helping provide a higher quality of care to individuals and families in our community and is now welcoming new patients.
Dr. Jody M. Slone
Chiropractor
Dr. Jody Slone is a licensed Chiropractic Physician. He attended Shawnee State University in Portsmouth, Ohio where he received his BBA, Concentrated in Healthcare. Dr. Slone attended Palmer Chiropractic College in Port Orange, Florida where he received his Doctorate of Chiropractic Medicine.
Dr. Slone's Chiropractic Philosophy is based on scientific peer-reviewed information to provide the most up-to-date healing strategies for his patients regardless of the mechanism or cause of the patient's illness or injuries.
Dr. Slone looks forward to becoming an active member of his community and working to best serve his patients through compassion, understanding and due diligence